Wall Steel offers a full in house design service. This includes designers, detailers and structural engineers.
Wall Steel operates using StruCad and Tekla 3D modelling. Our engineers operate using Autodesk Robot structural and IDEA statica to offer a full structural and connection design service.
Projects, once design is approved, are released to the Production Department, models are imported in struM.I.S, phases are then lotted to suit the site delivery and erection requirements. Files are then released to our saw and drill lines, automated copers and plate lines.
Our design and management teams monitor progression from design stages through to final completion of fabricated steel.

Tekla understand steel fabricators desire to win more bids and drive efficiency through their business. From planning through execution, Tekla software not only helps you detail, fabricate and erect all types of steel structures but will also enable accurate estimation and project planning leading to increased sales and margins. Projects are completed with confidence knowing that you have achieved maximum efficiency and flawless execution.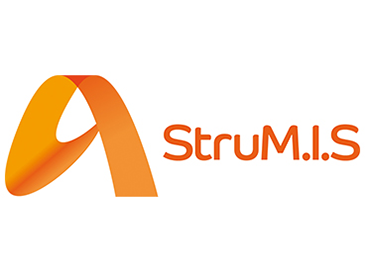 StruM.I.S is a steel fabrication management information and production software. The software harnesses work processes through the steelwork contract between departments, suppliers and clients; from estimate tendering, through procurement and production into construction.